FEEL THE JOY
OF NOTHING1,2
A little discomfort shouldn't be normal....
SO COMFORTABLE, IT FEELS LIKE NOTHING1,2
A little discomfort from your lenses shouldn't be normal. What you should feel is nothing. Using the unique innovation in Water Gradient contact lens material, feel the joy of nothing with TOTAL® contact lenses 1,2.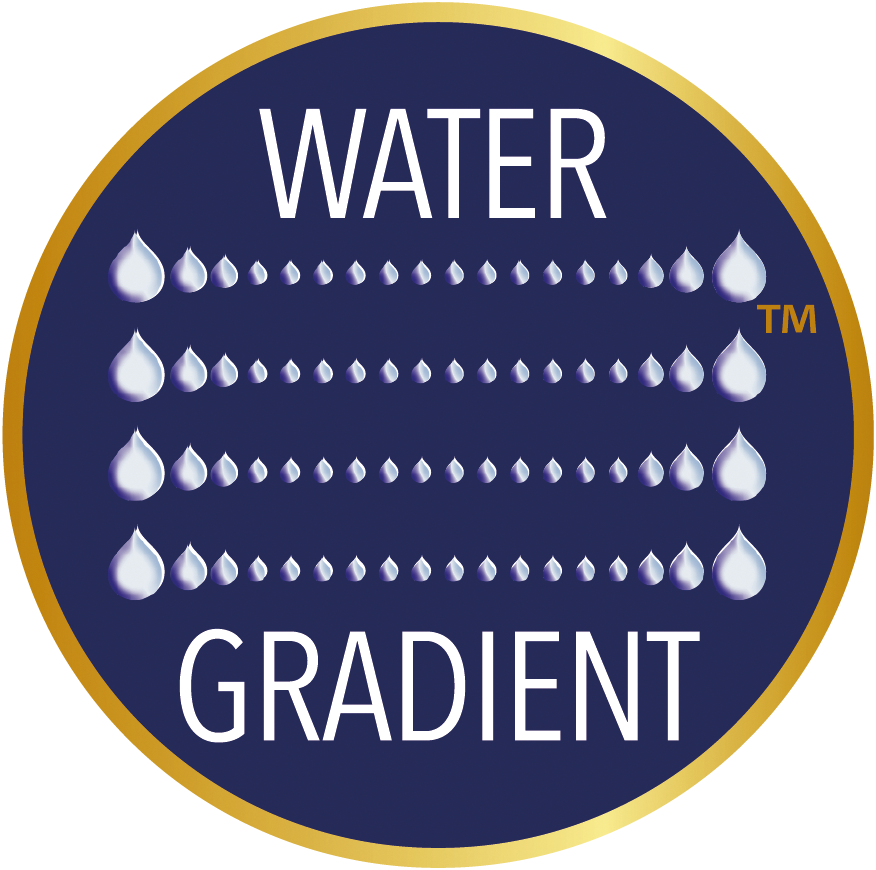 A GENTLE CUSHION OF MOISTURE
TOTAL® contact lenses are the first and only with nearly 100% water at the surface so nothing touches the eye but a gentle cushion of moisture 3-6.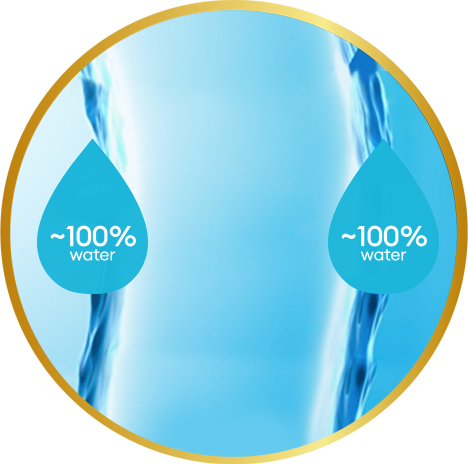 AVAILABLE FOR DAILY AND MONTHLY WEARERS
Daily disposable lenses are designed for one-time use. Great for everyday or occasional use, for sport, work or play and are very convenient. Monthly disposable lenses are designed for monthly replacement. Ideal for those who want to wear them every day of the week. Must be removed and cleaned after wear.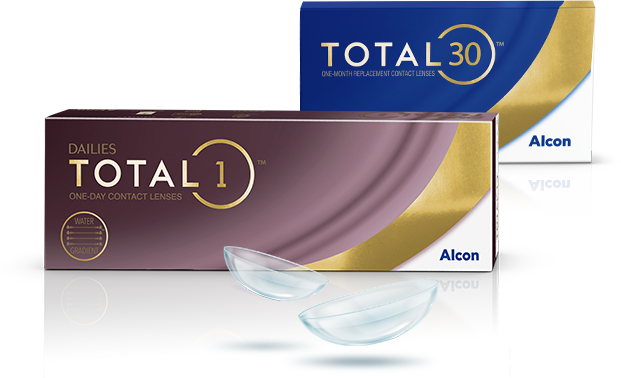 WANT ULTIMATE COMFORT?
TRY A LENS THAT FEELS LIKE NOTHING1,2
*Eye exam may be required. Professional fees may apply.
 
References: 1. Based on >80% agreeing or strongly agreeing with the statement 'The lenses were so comfortable I didn't feel anything' In a clinical study wherein patients (n=66) used AOSEPT® solution for nightly cleaning, disinfecting, and storing; Alcon data on file, 2021. 2. Perez-Gomez I, Giles T. European survey of contact lens wearers and eye care professionals on satisfaction with a new water gradient daily disposable contact lens. Clin Optom. 2014;6:17- 23. based on a sample of 280 patients where 90.4% (n=253) agreed with the statement that 'while I'm wearing my lenses, I sometimes forgot I had them on' 3. In vitro laboratory measurement of lens surface modulus; Alcon data on file, 2021. 4. In vitro laboratory analysis of lens oxygen permeability, water content, and surface imaging; Alcon data on file 2021. 5. Shi X, Cantu-Crouch D, Sharma V, et al. Surface characterization of a silicone hydrogel contact lens having bioinspired 2-methacryloyloxyethyl phosphorylcholine polymer layer in hydrated state. Colloids Surf B: Biointerfaces. March 2021;199:111539 6. Angelini TE, Nixon RM, Dunn AC, et al. Viscoelasticity and mesh-size at the surface of hydrogels characterized with microrheology. Invest Ophthamol Vis Sci. 2013;54:E-abstract 500.
Consult your eye care professional for wear, care, precautions,
warnings, contraindications and adverse effects.
TOTAL30, Alcon and Alcon logos are trademarks of Alcon Inc.
© 2021 Alcon Inc. UKIE-T30-2100044