DAILIES TOTAL1® Multifocal

These water gradient silicone hydrogel contact lenses do it all
See up close, far, and everything in between with DAILIES TOTAL1® Multifocal
The world's first and only water gradient contact lenses specifically engineered with PRECISION PROFILE Design™ to balance the effects of presbyopia for clear vision up close, far away and in between. Its breakthrough design places water at the lens surface. DAILIES TOTAL1 Multifocal has a silicone hydrogel core that allows for superior breathability*, and an ultra-soft surface that provides a gentle cushion of moisture.
The result is a contact lens that's so comfortable, it feels like nothing at all—while providing clear, seamless vision at all distances.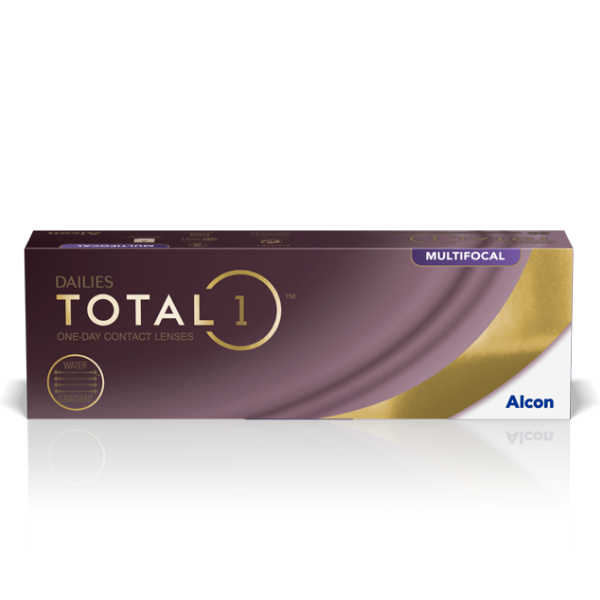 Finding it hard to thread the needle? You might have presbyopia.
It's a normal stage of life when your eyes gradually lose the ability to see things clearly up close. When you're young, the lens in your eye is flexible and can easily change shape to focus. After a while, the lens becomes more rigid and you find yourself in need of progressive lenses so you can see both near and far. This is where DAILIES TOTAL1® Multifocal comes in.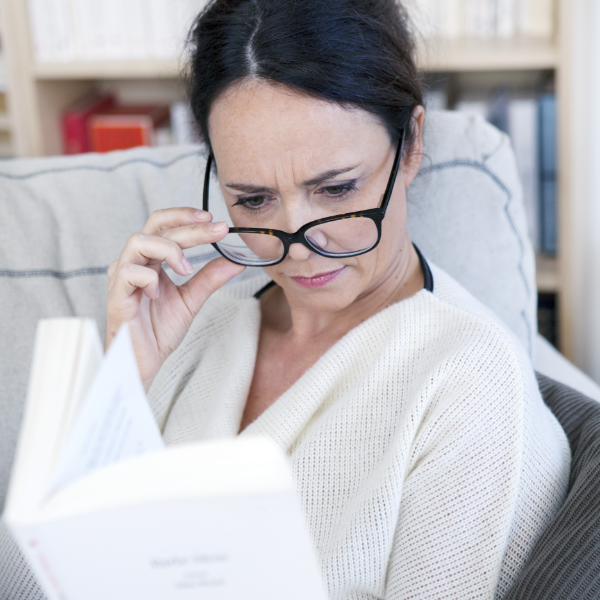 Progressives in a contact lens? How does that work?
Developed by Alcon, Precision Profile Design™ combines a bi-aspheric surface, an adaptive minus power profile, and a center-near design. Which is a complicated way of saying that innovative technology allows these lenses to deliver uninterrupted transitions from near to intermediate to distance vision.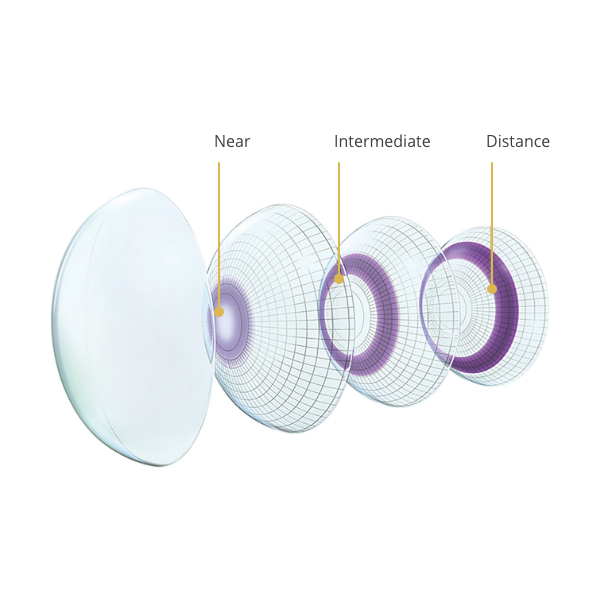 Why you'll love them
Seamless vision up close, far away and everything in between
 
Superior breathability for white, healthy-looking eyes**
 
A gentle cushion of moisture for lasting comfort
 
There's no need to switch to reading glasses you can continue to enjoy the convenience of contact lenses


Who should wear them
Those with presbyopia who require a multifocal lens to provide clear vision at varying distances
 
Those who seek quality with the convenience of a daily disposable lens
 
New presbyopic contact lens wearers with concerns about comfort


What makes them great
Unique Precision Profile Design provides clear, seamless vision at all distances
 
Breakthrough design featuring a unique water gradient
 
Silicone hydrogel core with 33% water content for high breathability
 
Ultra-soft surface with nearly 100% water content for a gentle cushion of moisture
See product instructions for complete wear, care and safety information.
* High oxygen transmissible lenses: DAILIES TOTAL1 (delefilcon A) contact lenses Dk/t = 156 @ -3.00D [Alcon DOF 2010, p1A]
† Based on daily disposable multifocal contact lens dollar share ** Among leading daily disposable contact lenses.

 See product instructions for complete wear, care and safety information.
© 2021 Alcon Inc. 12/21 CA-DT1-2100004